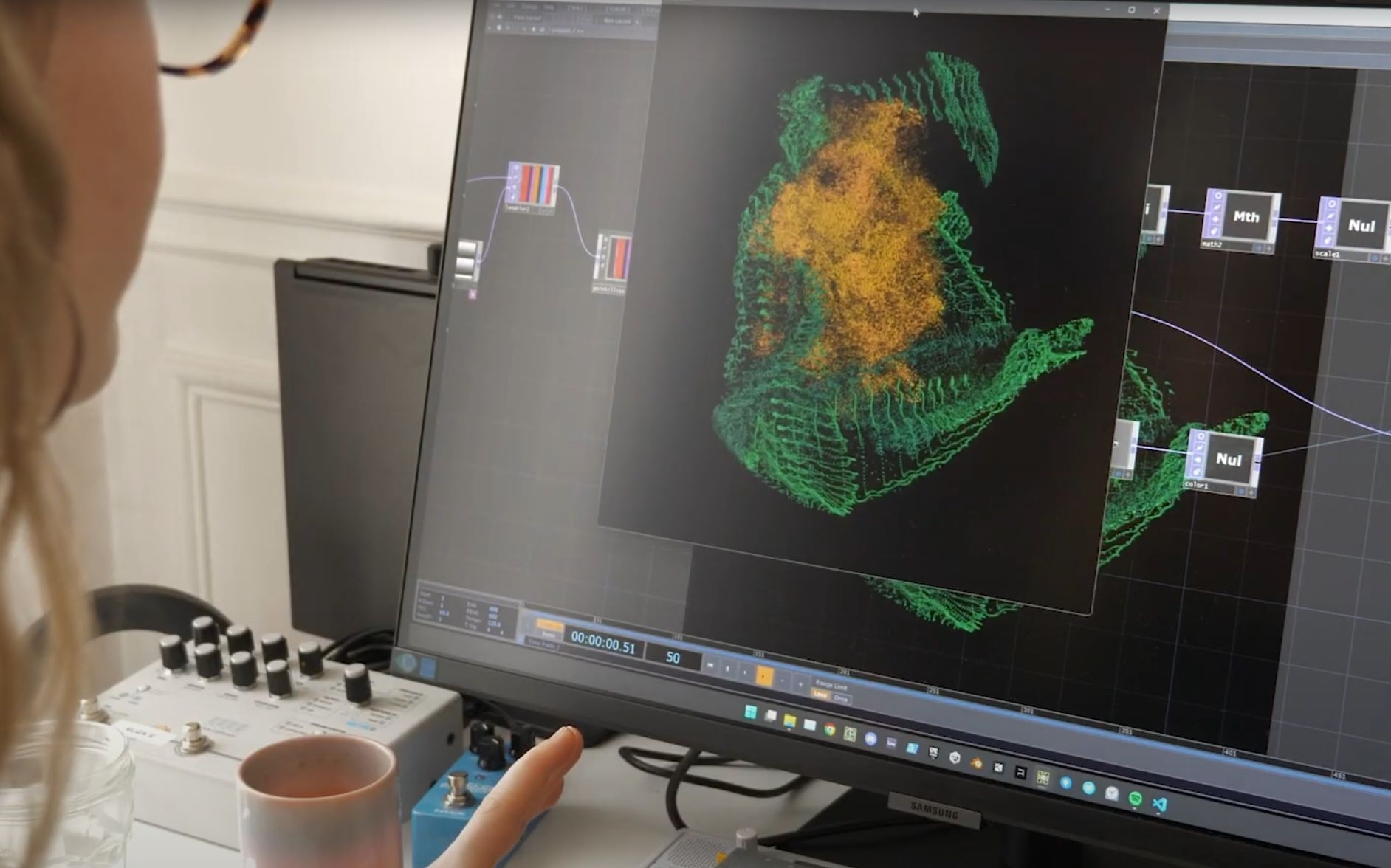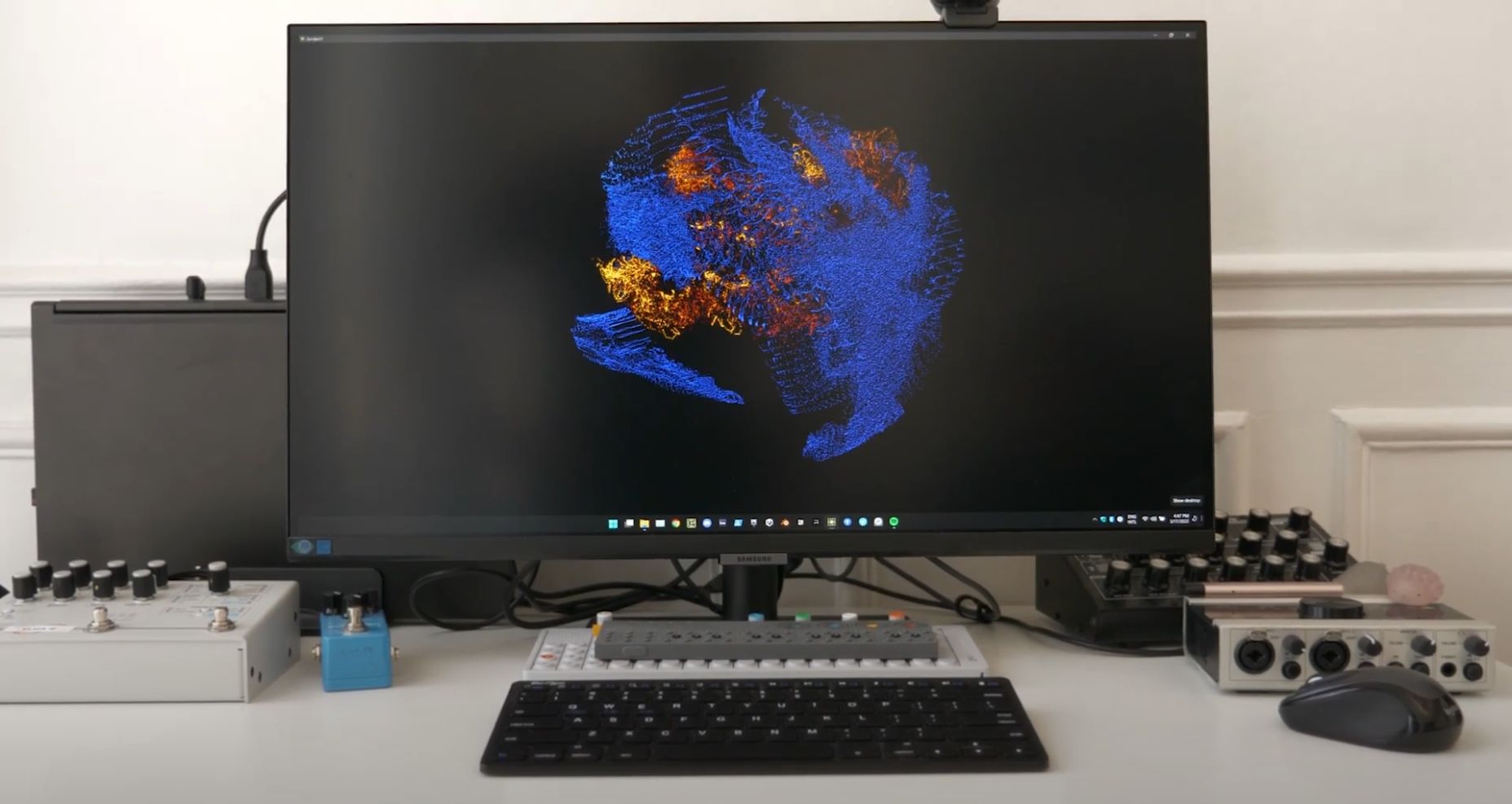 exo:sis x Artpoint | Galerie Perrotin, Paris | 2022
Environment/Technologies: TouchDesigner, Orca
A realtime 3D simulation created using TouchDesigner
Concept Creation, Design and software development: Eliza SJ
Production & Development: Artpoint in partnership with Samsung
exo:sis is an inquiry into systems—of life, of thought, and of motion. Commissioned by Samsung in collaboration with Artpoint as part of their joint artistic project and eventual gallery show, "À la croisée de nos mondes," (which translates to "where our worlds converge",) the work draws inspiration from the notion of miniature terrariums as encapsulated ecologies, and delves into the concept of layered realities within a more expansive framework.
The piece engages with the fragile interconnectedness shared with our planet—a balancing act that's often marginalized in our collective consciousness. exo:sis serves as a visual and auditory dialogue, incorporating generative audio as well, created using Orca for generative pattern making, and hardware like the Microcosm pedal for texturing. The work grapples with the harmonious yet precarious balance of systems, both micro and macro, and the result is a confluence of dynamic elements in flux.
The artwork was one of four pieces comissioned by Artpoint and Samsung on display at Galerie Perrotin in October 2022. The show also feature artworks from Ines Alpha, François Vogel, and Dorian Rigal.