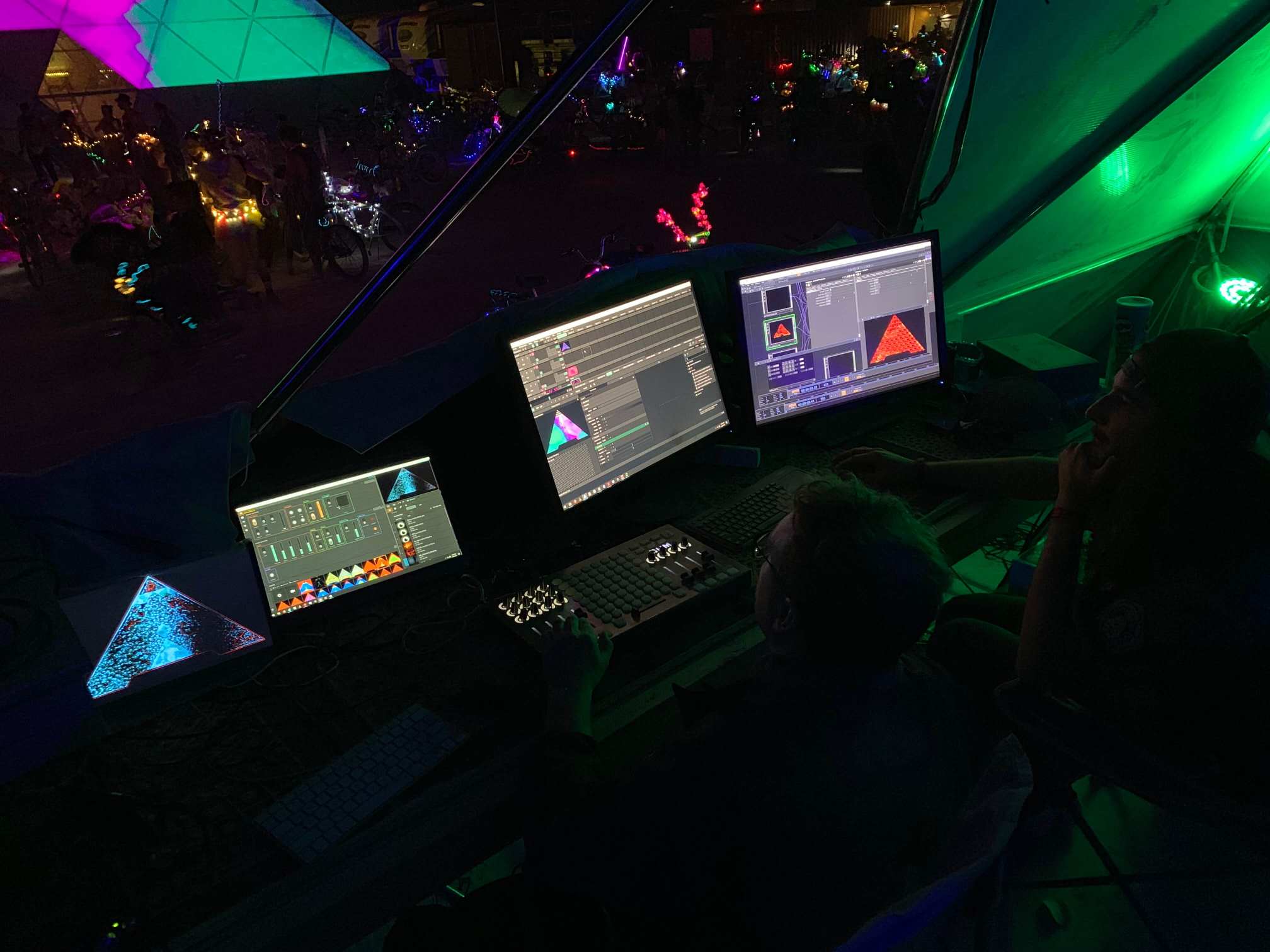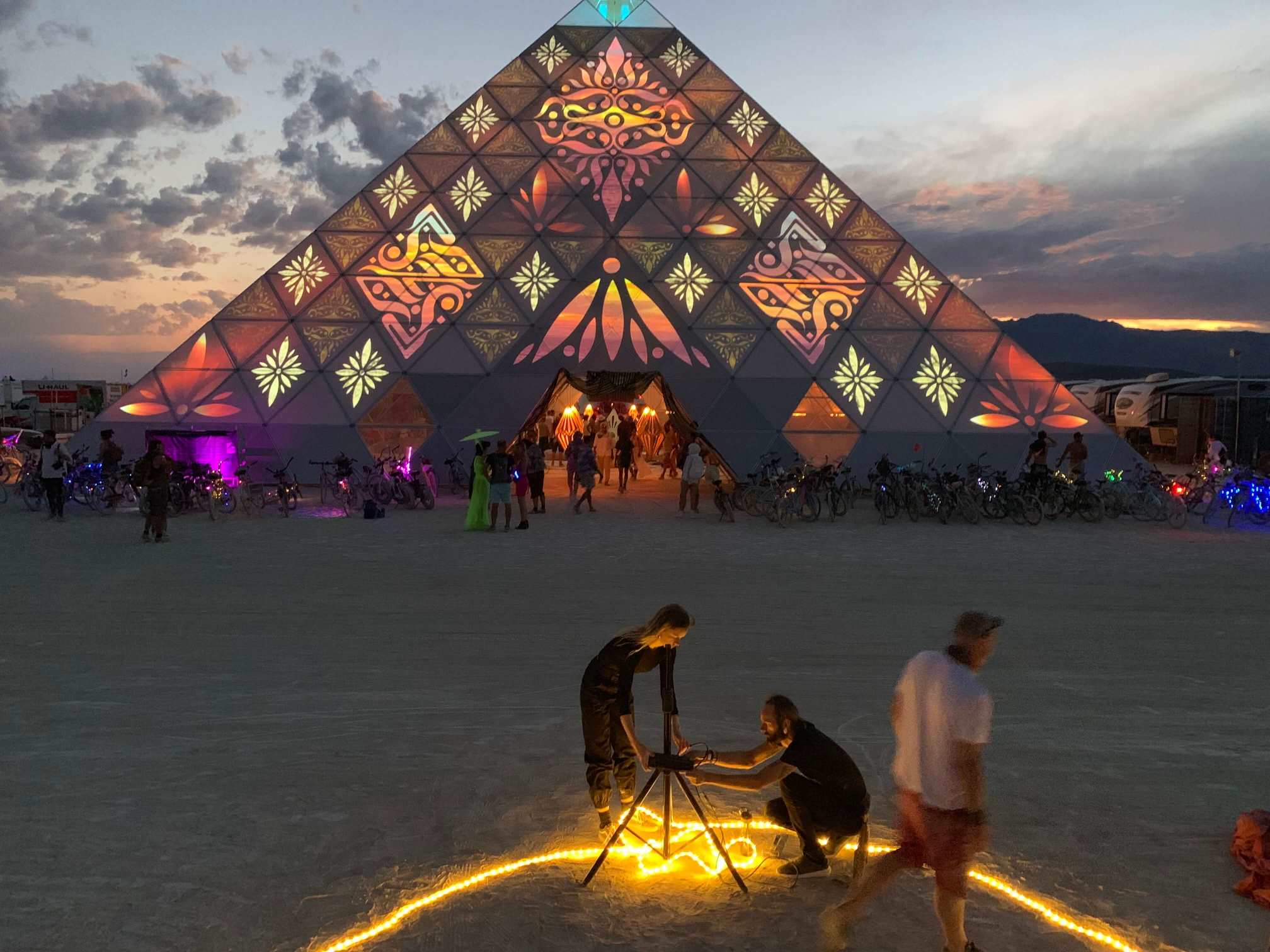 Jiggly Thing | Burning Man | Black Rock Desert 2019
Environment/Technologies: Unity3D, Leap Motion
A realtime 3D simulation coded in C#
Concept Creation, Design and software development: Eliza SJ
Jiggly Thing was part of the Vessel of Light project led by The Light Harvest at Playa Alchemist's 80 foot tall Grand Pyramid. Everyone who comes to Burning Man must contribute something to the festival. This artwork was Eliza's contribution. The installation ran for one night and allowed anyone on the playa to interact with it via Leap Motion sensors.
The artwork is one of the first in an ongoing series exploring soft, touchable things and explores the dynamics of soft body physics, the breaking of the fourth wall and the subtle sensations evoked by digital technologies that summon the familiar.
Burning Man is a week-long large-scale desert event focused on "community, art, self-expression, and self-reliance" held annually in Black Rock Desert, Nevada.